TOP STORIES:

     
We publish a newsletter Update showing our activities each month, including crime news, general information and even fun stuff. 
The latest UPDATE can be found by clicking here!
To see other monthly reports, click here. 
Want to receive this automatically every month?  If you would like to be added to our MONTHLY REPORT e-mail list, click here.  Specify MONTHLY REPORT in your response.
Annual Report Released!
The Greenhills Police Department has released its 2020 Annual Report. 
It contains stories, pictures, and a year in the life of the Greenhills Police Department, its officers and staff, and our residents!
To check it out, click here.  

The Greenhills Police Department is committed to excellence, and has regularly been carefully reviewed by professional assessors from the Commission on Accreditation for Law Enforcement Agencies and the State of Ohio's Law Enforcement Collaborative.  Assessors have found our policies meet their high standards in critical policy areas that include the use of force and safeguards against bias.  To see more about the benefits accreditation offers the department and our citizens, click here.  
Members of the Greenhills Police Department, in partnership with our citizens, will continue to excel in providing dependable and professional service to ensure the safety of our community.   
---
Face Mask Requirement Update 
Yesterday, the Governor announced that the Ohio Department of Health has issued an order that mandates wearing face coverings in public in all counties that are designated Red Level 3
Public Health Emergency Alert. This covers seven counties: Butler, Cuyahoga, Franklin, Hamilton, Huron, Montgomery, and Trumbull. 
The Public Health Advisory Alert System is a color-coded system designed to supplement existing statewide orders through a data-driven framework to assess the degree of the virus' spread and to engage and empower individuals, businesses, communities, local governments, and others in their response and actions.
This order will stay in effect as long as these counties are in a red level or if they increase to the Purple Alert Level 4. If the counties drop to a Level 2, the requirement will drop off.
In these red-alert counties, people will need to wear a mask: 
·     When they are in any indoor location that is not a residence; 
·     When they are outdoors and unable to consistently maintain a distance of six feet or more from individuals who are not members of their household; or
·     When they are waiting for, riding, driving, or operating public transportation, a taxi, a private care service, or a ride-sharing vehicle. 
 This Order does not apply to children under the age of 10 or any other minor who cannot safely wear a face covering.
 The Order also reflects the mask guidance that has existed for employees and businesses under their health and safety guidelines, which does not require a person to wear a mask if their physician advises against it: 
·     if wearing a mask is prohibited by federal regulation
·     if communicating with the hearing impaired
·     when alone in your office or personal workspace, and other similar measures.
 Schools that offer Kindergarten through Grade 12 instruction should follow the guidelines set forth last week by the Ohio Department of Education and the Ohio Department of Health. 
Questions or reports of mask violations should be directed to the County Health Department at 513-946-7800. Since the Governor's order is a health order, it will be enforced by the Health Department and not the Police Department.   
_________________________________________________________________________________
COVID-19 Updates 
We have seen many changes in the State of Ohio during the pandemic.  As the information changes, it is updated here.  The state is opening various components in phases.  The opening date for each component can be found here.  
_____________________________________________
Our Hearts Are Heavy
Police Officer Kaia Grant
Springdale Police Department
End of Watch: March 21, 2020
May She Take Her Place Among the Angels

______________________________________________________
GREENHILLS POLICE DEPT.
COVID-19 CONTINGENCIES
The declaration of the Corona Virus as a National Emergency requires us to take exceptional and special precautions.  If we do not protect our officers, we cannot protect you.  The Greenhills Police Department prides itself as the very model of community-oriented policing.  We truly value being one with our community.  We hate to have to keep our distance, however taking sensible and logical precautions may protect us from infection.  With a smaller staff size, the infection of even one officer could quarantine all of us, a risk we cannot afford to take.  Even with these precautions, never doubt for a minute our commitment to serve and protect our community.  Like you, we cannot wait for a return to normalcy.   

Neil R. Ferdelman, Chief of Police
ROUTINE CALLS FOR SERVICE

: Calls for routine reports such as thefts (not in progress), criminal damaging, and other similar responses can be handled by officers via telephone whenever possible. Officers should tell complainants that there is not a personal response due to the current threat. If the complainant requests that an officer responds, the response will be made but the officer will not enter the home unless the requirements of an investigation requires entry.
MEDICAL RUNS: Officers will continue to respond to medical runs to assist with traffic. Officers will not enter residences for routine squad runs unless needed to assist as requested by medics. Examples of required entry include psych runs, violent patients, or suspected criminal activity.
TRAINING

: All classroom training has been cancelled for the duration of this event. 
COURT

:  
Defendants who wish to pay their fines are encouraged to pay them by phone with a credit card by calling 513-825-2101. There is a four percent credit card fee for all payments made with a credit card.  
OBSERVATION PATROL

: Observation patrol is cancelled until the situation has passed. 
___________________________________________
Free Courses!
Two popular courses will return after the Pandemic that will be both fun and educational:
The Citizens Police Academy includes a tour of the department and general orientation, information about our patrol, drug and criminal investigations, crime scene processing, and personal safety.  Participants will take part in a shoot, don't shoot firearms simulator, drive a cruiser during a pursuit in a driving simulator, and act as an officer in crime scenarios.  The academy will begin when sufficient participants have signed up and mutually agree on a convenient time and dates, as well as the length of the program.  For additional information click here.  For a sign up form, click here.  
Real World Self Defense
Our popular four-hour "Real World" Self Defense class is designed to teach you how to be safe in today's dangerous world.  There are ways to avoid becoming a victim, and we will show you how.  Even if faced with danger, we can show you ways to protect yourself and your loved ones.  The class is taught by a State-Certified Self-Defense Instructor, and can literally save your life!  For more information, click here.    
___________________________________________________
Back to School!!!
It's that time of year again! 
Summer is over and Winton Woods Schools started on August 19th. 
An average of 30 pedestrians are killed each year while getting on or off school buses.  School bus related crashes kill almost 200 annually and injure an estimated 18,000 persons nationwide according to data from the National Highway Traffic Safety Administration. 
About 72 percent of the deaths in fatal school bus related crashes were occupants of vehicles other than the school bus and 20 percent were pedestrian related.  About 4 percent were school bus passengers and 2 percent were school bus drivers. Of the pedestrians killed in school bus related crashes over this time frame, approximately 77 percent were struck by the school bus itself.
For over 22 million students nationwide, the school day begins with and ends with riding a school bus. Unfortunately, each year there are many children injured and several are fatally injured as a result of school bus incidents. Statistically school bus transportation is safer, even safer than cars. However, last year approximately 26 students received fatal injuries and another 9,500 were injured.
Since roadway designs determine when a motorist must stop for a school bus, it is imperative to teach children that the bus driver will determine when it is safe to enter and exit the school bus. Keeping this in mind, the following are some safety tips for both students and motorists:
For Students:
Be at the bus stop at least 5 minutes before the bus is scheduled to arrive
When the bus approaches, stand at least three giant steps (six feet) away from the edge of the road
Wait until the bus stops, the door opens, and the driver says it is ok to board the bus
When exiting the bus, ensure that no clothing or drawstrings get caught in the door or on the handrail
NEVER walk behind a bus
If the child has to cross the street in front of the bus, instruct them to walk on the sidewalk or along the roadway edge to a point at least six giant steps away from the front of the bus (Some buses have long yellow sticks that protrude from the front of the bus when a bus stops to pick up or drop of a child) and await a visual signal from the driver that it is ok to cross the street
For Motorists:
When driving in neighborhoods with school zones, watch for children traveling to school. Children are unpredictable in their actions, and it is YOUR responsibility to anticipate and prepare to react to what they do.
Drive SLOWLY; watch for children walking in the street, especially if there are no sidewalks available.
Watch for children playing and gathering near school bus stops.
BE ALERT. Children arriving late for the bus may dart into the street and not looking for other cars.
Learn and obey the school bus laws in Ohio. Ohio Revised Code 4511.75
Learn the flashing light system that school bus drivers use to alert you that they are stopping

Yellow flashing lights- the bus is preparing to stop to load or unload children. Motorists need to slow down and prepare to stop.
Red flashing lights- the bus is stopped and an arm extends to allow for children to board or exit the bus. Motorists must stop at least ten feet from the front or rear of the school bus and not proceed until such school bus resumes motion, or until signaled by a school bus driver to proceed
For Parents:
Prepare a route to the bus stop. This will help children learn the most safe and efficient way to reach the bus stop without getting lost or the possibility of arriving late.
Review proper behavior when riding on a school bus. Encourage your child to sit quietly in their seats and to follow the bus driver's instructions. 
Here's a refresher course on when a stop for a school bus is required on both a two lane road and on a four lane highway:

________________________________________________________________________________
What is the Move Over Law?
Ohio's Move Over Law is designed to protect the lives of everyone who works on or uses our roadways. The law requires all drivers to move over one lane passing by any vehicle with flashing or rotating lights parked on the roadside.
The original law took effect in 1999 to reduce risk to law-enforcement officers and emergency responders. It was expanded in December 2013 to apply to every stationary vehicle with flashing lights, including road construction, maintenance and utility crews.
What if I can't move over?
The law recognizes that sometimes it is not safe or possible to move over because of traffic or weather conditions or because a second lane does not exist. In those situations, slow down and proceed with caution. Watch for people or objects that could enter your travel lane, and be prepared to stop.
How does the Move Over law differ from yielding the right of way to emergency vehicles?
Yielding the right of way to an emergency responder requires you as a driver to pull to the right-hand side of the road and stop when a law-enforcement officer, fire truck, ambulance or other emergency vehicle approaches using a siren, lights, or other warning devices. You must wait until the emergency responder(s) has passed by before you can resume driving.
How serious is the problem?
Across the nation, hundreds of people are killed or injured every year when they're struck by a vehicle after pulling over to the side of the road or highway. On average, these "struck-by" crashes kill one tow-truck driver every six days; 23 highway workers and one law-enforcement officer every month; and five firefighters every year. Tragically, stranded motorists are also struck and killed.
Can I be cited for failing to comply with the Move Over law?
Yes, and the issue is so serious that fines are doubled. Violators are fined 2 x $150 for the first violation (a minor misdemeanor), 2 x $250 for the same violation within a year of the first, and 2 x $500 for more than two violations in a year.
What types of roadways does the law apply to?
Ohio's Move Over law applies to all interstates and state highways. It can be enforced by any law-enforcement officer, including state highway patrol officers, local police, and county sheriff's deputies.
For more information on Ohio's Move Over Law and information from our partners with the Ohio Department of Transportation, click here.
_______________________________________________________________________________________________
  Become a part of our newest crime-fighting tool: our Home Video Camera Registry!
Be a part of crime solving by joining us in working smarter through technology!  Greenhills is setting up a Video Camera Registry to solve crimes by using video systems owned by residents and businesses.  We have already used homeowner's videos to solve crimes, and by setting up a data base of locations where cameras are present, we can do a better job of catching thieves and other criminals who victimize our residents.  To read more about and to sign up to a be a member of the team, click here.
 ___________________________________________________________
Thieves recently struck in the "A" and "B" sections of Greenhills. 
To see details, click here.  
_______________________________________________________________
Having a bad day?  Be inspired by Abigail and her courageous battle.  Its two minutes of your time that you will remember for a while.  To meet Abigail, click here.  
---
Annual Report Released
The Greenhills Police Department has released its 2018 Annual Report. 
It contains stories, pictures, and a year in the life of the Greenhills Police Department, its officers and staff, and our residents.
To check it out, click here.  
Our prayers go out to the Clermont County Sheriff's Department.  
Our prayers go out to the Colerain Police Department during this difficult time.  
____________________________________________________
Christmas Spirit
Strikes!!!
The Greenhills Police Department got into the Christmas spirit with three initiatives:
Greenhills Residents Holiday Light Contest
Shop With a Cop
Sweets for Seniors and Shut-ins
The first initiative was fun.  The last two benefited those who needed their holidays brightened.  All of this was made possible by the generous donations of Greenhills citizens.  For them, we are truly grateful.  For details about these three things, click here!
Shop with a Cop happened on Saturday, December 15, and the holidays were brightened for all involved.  For additional photos and information, click here.  
From all of us at the Greenhills Police Department . . . 
Thank You!
The members of the Greenhills Police Department are sincerely thankful to the residents in our community who approved the recent police levy by a significant margin.  In partnership with you, our citizens, we pledge to continue to excel in providing dependable and professional service to ensure the safety of our community. 
 Staying Secure While Shopping Online
Cybercriminals are always working to steal your personal and payment information. As more and more of us shop online, criminals see this as the perfect opportunity for them to steal. By following a few key practices, you can greatly lower your chances of becoming a victim of identity theft or fraud: 
Choose Trusted Online Retailers
Always shop only with trusted online retailers. That means using a retailer you already know or one that is verified through another trusted entity. If you find a new possible shop to do business with, but are unsure about its reputation, try to find reviews from trusted sources such as the Better Business Bureau.  Even though an untrusted site might have the best prices, it is worth it to use a trusted online shop that is known to safeguard your contact, credit card information, and purchases. 
Choose Trusted Mobile Shopping Apps
Whether you are downloading a store app to get a coupon, a deal aggregator app to comparison shop, or a reward app that ensures you get points or cash back, it is important to stick to trusted apps from known developers. Unfortunately, fake apps appear in the app stores, purporting to be from a trusted source while other apps exist to capture your data without providing the services they claim to support. You can avoid many malicious apps by downloading your apps from Google Play, Apple App Store, Microsoft Store, or another trusted platform, selectively choosing which apps to download, and making sure you carefully read the permissions and app reviews.
Secure your Device, Connectivity, and Accounts
Keep your devices up-to-date, especially those you shop and bank with – Simply updating the device that you use for conducting your online shopping is a key cybersecurity practice. By keeping the device up-to-date with current patches and software, you ensure you have the manufacturer's latest security fixes in place.

Never use a public computer when shopping or banking – Using a public computer, like those found at libraries, can expose you to greater risk. It is best to use a trusted home device and network for anything involving financial transactions.

Never shop or conduct banking on unencrypted or public Wi-Fi – It is best to always conduct financial transactions or log on to sensitive accounts via a trusted Wi-Fi network.

Look for the lock icon on your browser - When a site has a lock icon on the browser window, or in the URL bar, it indicates that your communications with the site are encrypted. If you do not see a lock, look for "https" at the beginning of the URL, as this is the same thing as the lock. While not 100%, it reduces chances of using an insecure website for your transactions.
Check out as a Guest
By checking out as a guest, you prevent the online retailer from storing your personal account and financial information. This minimizes the amount of information that could be lost if the retailer is compromised. If you have or need an account with a retail website:
Use a strong password
Be sure to use a strong, unique password. Always use more than ten characters, with numbers, special characters, and upper- and lower-case letters. The longer the better!
Don't save your payment information with retailers
If you have an established account with a retailer, do not store your payment information with them. In the case of an account compromise, stored payment information may allow a criminal to make purchases using your financial information.
Be Wary of Fraudulent Emails and Advertisements
Look out for suspicious or unexpected emails – A common tactic of cybercriminals year-round is to send fraudulent emails seeking to get you to click a link or open an attachment. When it comes to this time of year, they may make an email look like it contains tracking information for a shipment or a promotion for a store. The link or attachment might download malware or try to get you to enter your user credentials in a convincing, yet fraudulent login screen, so they can steal your password.

Always avoid clicking direct links in emails, and if you receive an email with a tracking number in it, head to the shipping carrier's website in your browser and copy and paste the tracking number itself into the site.

Avoid clicking advertisements or pop-up windows of any kind – Advertisements embedded in websites and pop-ups have been known to be compromised by cybercriminals to distribute malware. It is best to avoid clicking them altogether. To close pop-ups, press Control + F4 on a Windows computer and Command + W on a Mac.

______________________________________________________________ 
Multiple Theft Cases Closed After Search Warrants and Arrests
Multiple cases of thefts from vehicles on the east side of Greenhills have been cleared after a search warrant was executed on October 25th on Foxworth Lane.  This action resulted in three arrests, the recovery of much of the stolen property, and the confiscation of drugs and drug paraphernalia.  For details, click here. 
________________________________________________________________________________________
Attempted Abduction Case Closed
The attempted abduction case of an eleven year old boy on a bike has been closed as the result of an investigation and a recent change in Ohio law.  For details, click here.  
_____________________________________________________________
Officers Halt Multi-
State Crime Spree
 A multi-state crime spree, extending from West Chester into Northern Kentucky, and including Greenhills and Cincinnati, was brought to a halt on September 3rd due to the good investigative instincts of a Greenhills police officer.  A group of criminals defrauded merchants throughout the Greater Cincinnati area out of merchandise that will easily exceed $100,000 in value.  Details can be found here.   
___________________________________________________________________________________________
From a Cincinnati Police Officer on scene at Fountain Square on September 6, 2018:
I don't post on Facebook very often but today has been a bit of a rough day. I just left the scene of a mass shooting at 5/3 Bank.  I arrived about 30 seconds after it was over. I was there for five hours and many other officers will be there for far longer.  I watched someone's life slow drain from their body. I heard the phone from one of the victims ring for almost two hours straight.  I felt the pain of the person on the other side because I knew what they didn't ... that their loved one was never going to answer their phone again.  
I saw the determination on the officers and EMT's faces as they went about their jobs attempting to save victims and ensure there were no more. I have 9 more hours left in my shift before I can go home.  There has been a lot of divisive criticism of police, some deserved, but most is not. We police officers are human too with real emotions and faults as well.  Every one of us needs to treat others the way that they would want to be treated.  
I'm proud of my department and my fellow brother and sister officers today and every day that I've worked with them.  Everyone please hug your loved ones and live life to the fullest.   
Stay safe.  
 ____________________________________________________________________________ 
 

The Greenhills Police Department is a member of DART, the Drug Abuse  Reduction Task Force.  To learn more about DART, click here.  To send us a tip, click here.  To send a tip directly to DART, click here.  

 ____________________________________________________ 

   
Arrest Made in Criminal
Damaging Incidents
An arrest has been made in the recent criminal damaging incidents reported below.  For details, click here. 
Residents in the "I" Section have experienced vandalism recently.  A person has walked by vehicles parked in driveways and damaged them by marking them with a permanent marker.  We have a video of one occurrence, and have several stills of the suspect in the act.  Can you identify him?  Take a look here to find out.   _________________________________________________________________________

Drug Raids Result in Arrests, Drugs Seized
Officers of the Greenhills Police Department, in conjunction with the Drug Abuse Reduction Task Force (DART), and with the assistance of the Colerain Police Department and their canine unit, simultaneously executed search warrants at two residences on Thursday, March 8, 2018 at 2:15 PM, resulting in five drug charges.  Both residences were near schools, which under Ohio law, increases the severity of the charges. 

The initial warrant was at 31 Farragut Road.  Methamphetamine and drug paraphernalia were found in the residence, and several adults were arrested on drug charges.  Charged were:

Kim Caudill, 48, of Farragut Road in Greenhills, charged with Possession of Drugs, a Fifth Degree Felony; and Possession of Drug Abuse Instruments, a Second Degree Misdemeanor;



Zachery Murphy, 30, of Farragut Road in Greenhills, charged with Possession of Drug Abuse Instruments, a First Degree Misdemeanor; and Possession of Drug Paraphernalia, a Fourth Degree Misdemeanor;



Nicholas Nolan, 23, of Cincinnati, charged with Drug Abuse, a minor misdemeanor.



A child at this location was removed from the residence and turned over to the care of Hamilton County Family Services. 

The second search warrant was served minutes later at 65 Gambier Circle, where heroin and methamphetamine were also found.  Two adults have been charged from this residence:

Jeffrey Schwab, 48, of Gambier Circle in Greenhills, charged with Drug Possession, a Fifth Degree Felony; and Possession of Drug Instruments, a First Degree Misdemeanor;



Patricia Schwab, 71, of Gambier Circle in Greenhills, charged with Permitting Felony Drug Abuse, a First Degree Misdemeanor.



Further charges may result when lab results are received after testing of suspected drugs confiscated during the execution of the search warrants.  These actions are the result of complaints and intelligence received, and continue our goal of addressing drug abuse and drug trafficking occurring in our community.  
 See It - Hear It - Report It.   
The number one question we get after a line of duty death is this:
"When will it stop?"
The truth? It won't.
That's what is so remarkable about what our men and women in law enforcement do. It's that between the easier calls and the hard calls, they know that either one of them can go south quicker than their response time.
Cops die. They die heroically doing something a lot of people don't have the gumption to fathom. They do it willingly, without hesitation, without delay.
And even when the moment comes to lay down their life, they do it as selflessly as the day they took an oath to protect and serve their communities.
So, no. It won't stop. Evil will always try to rise. Every day, it's knocking on our doors and lurking around the corners.
But the good news?
There are men and women waiting to rise up and meet it.
And they will rise every...single....time.
________________________________________________________________
  Annual Report Released


The latest Greenhills Police Department Annual Report has been released.  It is chock full of information and pictures - see if you can find yourself or your neighbor in there! 
To check it out, click here.

 __________________________________________________________________________________
Now Accepting Applications:
Citizens Police Academy!
The Third Graduating Class of the Greenhills Citizens Police Academy
Left to right: Larry Smith, Kristina Irby, Lieutenant Anne Ward, Mayor David Moore, Ronald Ahlers, Karen Cartier, David Cartier, Sandy Evans, Chief Neil Ferdelman, and Sergeant Tim Lukes.

On November 9, we graduated our third Greenhills Citizens Police Academy Class.  Our graduates have told us this was both an interesting and fun experience.  Congratulations to them!  If there is sufficient interest, we plan to hold another Citizens Police Academy class in February of 2018.  The classes will be conducted in five sessions every other Thursday from 6 PM to 8:30 PM starting in mid-February.  If you are interested, an application form can be found at this link, in our lobby, or call us at 513-825-2101 and we will mail one to you.
---
 Beware of Credit Card Skimmers!

Crooks have become increasingly high-tech, and are waiting to raid your credit card accounts through the use of sophisticated "skimmers" installed at ATMs or other Point of Sale devices.  For details, click here!
_________________________________________________________________
You.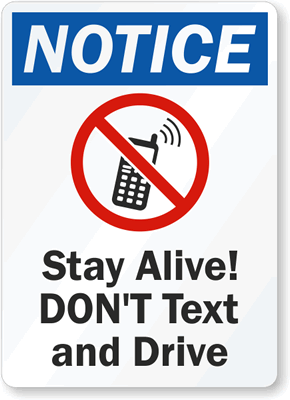 Yes, you. 
Did you text while driving today?  Ever?  If you did, this message is for you.  If you ever have, click here.  This message may change your life.  No, scratch that.  This message may save your life.
____________________________________________________________
 Greenhills Police Officer
Apprehends Murder Suspect
 Greenhills Police have identified and arrested the man suspected in a fatal shooting outside of a Springdale lounge.  Workers at the Indulge VSP Lounge on Glensprings Drive called police to report trouble with a patron early Thursday morning.  A fight broke out on the dance floor between Shawndre Houston, 33, and David Salter II, both of Cincinnati.
After the bouncer broke it up, Salter's friends reportedly began assaulting Houston.  He was repeatedly struck in the face as bouncers attempted to end the second fight.  Houston then left the lounge in a gray Hyundai Sonata with his cousins Keonta Hardy and Laray Bush.  Houston drove around the club twice before stopping next to Salter. Houston fired five shots from the car, hitting Salter 2-3 times.  Salter was taken to Bethesda North Hospital, where he died. 
The car was spotted and stopped by a Greenhills police officer and the three men were taken into custody.  Houston was charged with Aggravated Murder.  Hardy, 22, received a charge of Obstructing Justice for denying being at the scene of fight and shooting, contrary to what was seen on surveillance footage.
The Greenhills Police Officer was commended for his alertness and diligence. 
__________________________________________________________________________________
" A Professional, Progressive
Police Agency Doing the
Rights Things the Right Way"
Assessment Team Recommends Reaccreditation
The following was sent to Greenhills officers, the Municipal Manager, the Mayor, and Council:
OFFICE OF THE CHIEF OF POLICE
GREENHILLS, OHIO
 TO:       All Police Personnel
 CC:        Municipal Manager, Mayor, and Council
 ON:       December 15, 2016
 RE:       Reaccreditation
 Dear Colleagues:
 As you know, for the past three days, we underwent a rigorous inspection conducted by two assessors from the Commission on Accreditation for Law Enforcement Agencies, Inc.  (CALEA).  Some of you met with them or they rode with you.  Yesterday afternoon, the assessors met with me, Lieutenant Ward, Sergeant Lukes, Accreditation Manager Vonda Secoy, as well as the Municipal Manager and the Mayor. 
During this exit briefing, they reported their findings to us that will be relayed to the full Commission.  They found us in full compliance with all applicable standards, and will recommend our reaccreditation to the Commission when they next meet in March in Mobile, Alabama.  Vonda Secoy and I will have to testify before the Commission at that time and answer any questions they might have. 
Our assessors concluded that the Greenhills Police Department accomplishes excellent community outreach, and establishes significant relationships between the community and the face behind the badge.  These relationships, they observed, have generated goodwill throughout the community.  They further observed that our officers are committed to providing excellent customer service to our residents with a focus on continual improvement.  Our assessors said they were very impressed with what they saw.  They noted that we are a professional, progressive police agency that is doing the right things the right way. 
The assessors told us that the police employees they spoke with were open, accommodating, and hospitable.  A large component of their visit involved public outreach.  They spoke to six persons by phone, and 16 persons attended our public hearing on Monday.  All of the comments received were complementary and supportive of the department.  These persons included residents, Citizens Police Academy alumni, school officials, and police officers and administrators from other jurisdictions.  That support comes as the result of the daily interactions that each of us has with them, and it reflects the good work each of you regularly do. 
The accreditation process is voluntary.  There is no state or federal mandate to participate.  It is designed for police departments that want to demonstrate excellence in what they do.  Our Council chose this path almost a decade ago, and the process continues to promote best practices for our agency, providing a benefit to our officers, staff, and community.  Outside experts arrived, observed, and collaboratively proffered suggestions that make us better.  It is a commitment to continuous improvement. 
Thank you for your role in the actions that set us aside as an excellent police department. 
Sincerely,
Neil R. Ferdelman
Chief of Police
The CALEA Assessors are pictured above with the GPD Accreditation Team.  From left:  Greenhills Police Chief Neil Ferdelman, Captain Peg Schmidt-Fuller, Chief John Letteney, Lieutenant Anne Ward, and Accreditation Manager Vonda Secoy.  
To learn more about CALEA in general, check the link here.  To find out more our specific on-site assessment and our assessors, check the link here. 
---
 Golf Carts in Greenhills!
In 2015, the Greenhills Council passed an ordinance that will allow the operation of golf carts on our residential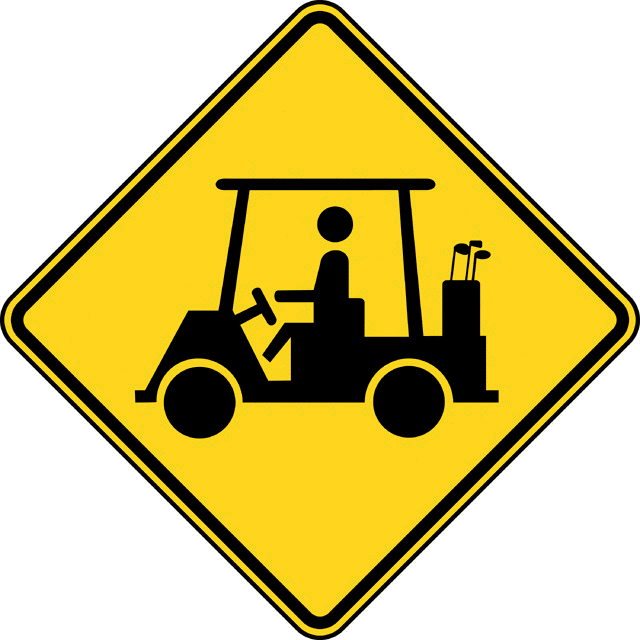 streets, with certain limitations.
The restrictions are designed to ensure the safety of everyone on our streets, including those in golf carts. They include:
Golf carts are only permitted on village streets where the speed limit is 25 MPH, which means that they cannot be driven on Winton Road (they are permitted to cross Winton).

The operator of a golf cart must be at least 16 years of age and have a valid driver's license;

All child safety seat requirements for motor vehicles apply to children under the age of nine. Safety belts are required in the front seat for all.  To see all of the items that are inspected as required by Ohio law, click here.  

Golf carts must be operated in accordance with all State of Ohio traffic laws in addition to all applicable sections of the Greenhills Municipal Ordinances.
Prior to operation on our residential streets, a golf cart must be registered with the State of Ohio as a motor vehicle and inspected by the Greenhills Police Department. Once a golf cart owner is ready for an inspection and contacts us at 825-2101, an officer will come to the owner's residence or Greenhills business to conduct the inspection.  INSPECTIONS ARE PROVIDED TO GREENHILLS RESIDENTS OR BUSINESS OWNERS ONLY FOR GOLF CARTS TO BE OPERATED IN GREENHILLS.  The officer will verify the owner's valid operator's license and proof of insurance, and visually verify all of the equipment that is required by Ohio law to be present on a registered motor vehicle. This includes seatbelts in the front of the cart, a horn, taillight and reflectors, license plate light in the rear and license plate brackets, working headlights, horn, rear view mirror, windshield, turn signals, proper steering and brakes, and windshield wipers.
If the cart does not pass inspection, the cart owner will be advised what corrections are needed to pass, and asked to re-contact the department when the corrections have been made. If the cart passes inspection, the owner will be:
Directed to come to the department the following business day where he or she will be required to pay the designated annual inspection fee (currently set at $25.00),

Issued a Golf Cart Certificate of Compliance, and

Issued a Golf Cart Safety Inspection sticker, effective for one year, for placement on the rear of the golf cart.
We are ready to conduct the inspections now and welcome your calls.  Once the golf cart has been successfully inspected and issued a sticker, the operator must obey the same traffic laws that apply to all other vehicles in addition to those that specifically govern golf carts as listed above. This ordinance provides our residents with a mechanism to have some fun. We hope all who use carts on our streets enjoy themselves but ask that while doing so, they operate them safely and in compliance with the law.
---
Beware the LATEST scam targeting residents
R
esidents have reported receiving scam calls involving the Affordable Care Act.  The scam is just the latest in a string of those deployed by criminals looking to swindle residents out of money.
About 1,200 Ohioans reported they were targeted by scam artists this year, according to Attorney General Mike DeWine's office. Those included scams made by phone, on computers and through the mail, his office said.
"Every day, there's a scammer who picks up the phone, tells a big lie, and tries to get money from someone in Ohio," DeWine said. "No longer do thieves have to rob a bank to get cash. They just pick up the phone, tell a very detailed, believable story — and smart Ohioans all over the state fall for their scam."
The best way residents can avoid falling for these con artists' lies is to be aware of their schemes, he said.  Older residents are often the target of scams, according to the AARP, who said seniors should use caution when a caller requests personal information.
In the Affordable Care Act scam, callers are taking advantage of consumers' uncertainty surrounding the law, according to the AARP.  "Posing as insurance agents or representatives of the federal government, these scam artists try to sell fraudulent policies or obtain sensitive information like Social Security and bank account numbers," a press release from the AARP said.
The Ohio Attorney General's Office received more than 1,670 identity theft complaints in 2015, an increase of more than 300 from 2014.  Anyone who believes someone has attempted to scam them should file a complaint online at www.OhioAttorneyGeneral.gov or by phone at 800-282-0515.
   CRIME ALERT! 
We received the following bulletin from
the Ohio Department of Public Safety:
A foreign-based group is hiding information-stealing malware inside Christmas-themed mobile apps.  The group appears to be engaged in both economically-motivated Internet Protocol (IP) theft and gathering intelligence which could be useful to governments.  These hackers are seeking documents that provide classified data from software companies and government organizations.  The malware takes files and screenshots before sending them to a command and control server in Germany.  The group is actively recruiting mobile app developers and has been pushing out Christmas-themed mobile games loaded with malware, which connects back to the same IP address in Germany.  The malware has already infected approximately 8,000 devices and is designed to steal data from the victim's devices including contacts, SMS, call records, location information, calendar, photos, and browser history.
Beware of what you and your family members install on your smartphones!  
Allow installations ONLY from trusted, authorized 
sources such as I-Tunes or Android Play Store.   
---
Greenhills Neighborhood Watch
by Lieutenant Anne Ward
The Greenhills Police Department is in the process of developing a community based block watch organization and is looking to find interested citizens who would like to participate in the program. The block-watch program will be designed to focus on matters that are important to the residents of Greenhills.
The police department will work in conjunction with block watch members to reduce crime, the fear of crime, and improve the quality of life for all of the people that live and work in the Village. If you would like to be a member of this proactive group, you can either call the Greenhills Police Department at 513-825-2101 or apply online. Apply here.
Once the program is underway, we plan to conduct training for block watch members, along with regular meetings. We hope citizens are interesting in joining us to keep our community safe!
The Greenhills Police Department, in partnership with our citizens, will excel in providing dependable and professional service to ensure the safety of our community. 
---
Child Safety Seat Alert
The Greenhills Police Department has issued a good number of citations to motorists recently for violation of child safety seat traffic laws. Our first priority is to the safety of motorists and their small passengers. Here are Ohio's laws regarding infant and child safety:
Ohio's children are required to use belt-positioning booster seats once they outgrow their child safety seats until they are 8 years old, unless they are at least 4 feet, 9 inches (57 inches) tall.
Ohio's child passenger safety law requires the following:
Children less than 4 years old or 40 pounds must use a child safety seat meeting federal motor vehicle safety standards.
Children less than 8 years old, unless they are at least 4 feet, 9 inches tall must use a booster seat.
Children ages 8-15 must use a child safety seat or safety belt.
Fines will range from a minimum of $25 to a maximum of $75 per occurrence. A booster seat can be purchased for as little as $15. Don't wait for a ticket!
---
 The Greenhills Police Department is a member of the Hamilton County Heroin Task Force
First Responders Form Heroin Task Force
First responders from throughout Hamilton County, including representatives from the Greenhills Police Department, met today to announce the formation of a task force to combat heroin in our communities. For more on the story, click here.
---
Latchkey Kids . . .
40% of American children are left alone everyday. These 'latchkey children' need special help - they're uniquely susceptible to unsafe situations.
To see statistics, other information, and tips for latchkey kids, click here.
For a checklist of suggestions and a resource that you can use to help your child in case of emergency, click here.
---

In December 2013, the Ohio General Assembly expanded the state's "Move Over" Law, which requires motorists to cautiously shift over one lane — or slow down if changing lanes is not possible — when passing any vehicle with flashing lights on the side of a road. Its purpose is to protect everyone who works on our roads—including thousands of law enforcement officers, emergency personnel, construction workers, tow operators and many others—and everyone who travels on them.
To learn more, click here: MoveOver.Ohio.gov.
Seat belts are the most effective safety feature ever invented and have helped save thousands of lives. Sadly, one in five Americans fail to regularly wear a seat belt when driving or riding in a motor vehicle. If you "Click It," we won't have to "Ticket" and we will continue to reduce seat belt fatalities on Greenhills' safe streets.